Siemens Transetta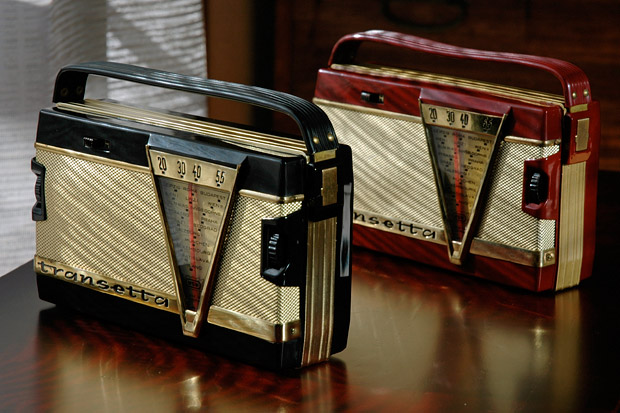 This is not only a sweet looking radio, but it is also incredibly well built. I'm told it was made in 1958 as Siemens Austria's first transistor radio, information that is corroborated by the entry on Dieter König's site.

If you can offer more info on the relationship between Siemens and WSW, or about Siemens radio operations in Austria, please do write!

View the inside of this radio –>

Note: Johann Schoenauer was kind enough to write from Austria months ago and offer in-depth information about WSW and Siemens in Austria, as well as to discuss the components found inside the Transetta radio. I hope to update my entry in the near future to reflect the information obtained from him. Thanks much, Johann!