And news of the Arvin 8576 reached far-off shores....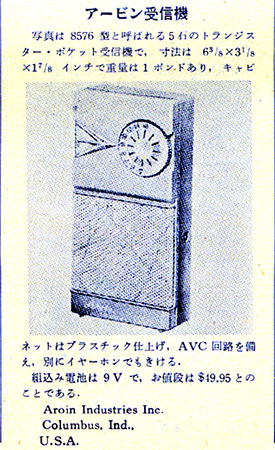 Here is the product announcement that appeared in the September '57 edition of Musen to Jikken magazine.
[The image on this page is magnified to show the entry clearly.]


At the exchange rate of the day, the $49.95 price tag would be equivalent to more than a month's salary for a Japanese office worker. There is no local distribution mentioned, so I guess affluent Japanese wanting one of these (or wanting to sell these?) were expected to write "Aroin" to make inquiries.