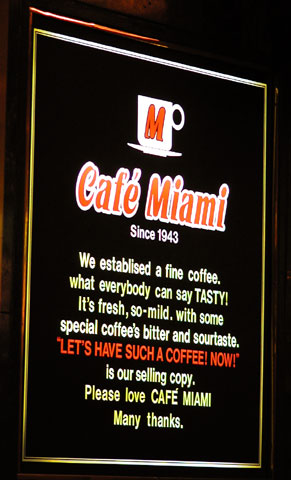 Check this one out. Whew boy!
Here we have a large backlit sign of at least a good 3 x 5 feet that is proudly displayed on a wall
inside the basement-level Miami coffee shop right across from Shibuya (train/subway) station.
Miami is a chain of sleazy coffee shops rumored to be run by Japanese underworld elements.
Thanks to John and Ross for having the courage to join me in checking out the scene!
(Photo taken 01.11.24)